Practice Plan
Having a written practice plan ahead of time will help you focus on and accomplish your practice goals. Planning will keep all of your players working on something. You do not want any player standing around being bored. You can organize your own plan and incorporate other drills you have learned.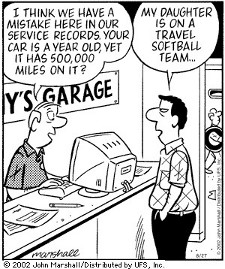 Fastpitch drills that will help the coach bring their players to the next level. You will need a password to access these drills. The only way to get a password is to sign up for the Coaching-Fastpitch newsletter. The Coaching-Fastpitch newsletter is FREE and only takes a second to sign up. See the opt in form just below.


Coaching-Fastpitch Newsletter
Signing up for the Coaching Fastpitch Newsletter. On occasion, I will be sending out the newsletter with interesting fastpitch stories and my thoughts. As a BONUS just for signing up for the newsletter, you will receive a password for the practice drills page.
I was coaching a young 12U team in the summer of 2010. We practiced twice a week until the season started, then we only practice once per week. We play games two nights per week and we also played weekend tournaments. I wrote a practice plan for each week and sent my plan to those who had signed up for the Coaching-Fastpitch Newsletter. The practice plan that I used is good for 10U and 12U teams. Click here to see past issues of this newsletter. You will also have access to the Fastpitch Drills page which details the drills that are in the Coaching-Fastpitch newsletter. You can follow my plan if you like, you can modify it as you like or you can create your own plan.


The batting circuit described below will cycle your team through several stations in a timely manor. The plan will help you focus on and accomplish your goals.


I like to keep pitching practice to one hour with a water break about half way through. I keep this completely separate from other team practices. I do not want to distract from the goal for each event. I also like to involve my catchers so they get a little extra work and grow right along with the other half of the battery.
---